It is no secret that Alabama has some of the best sunsets in the country. To complement this, we have compiled a list of some spots in the general area where you can enjoy the sunset.
1. Fairhope Pier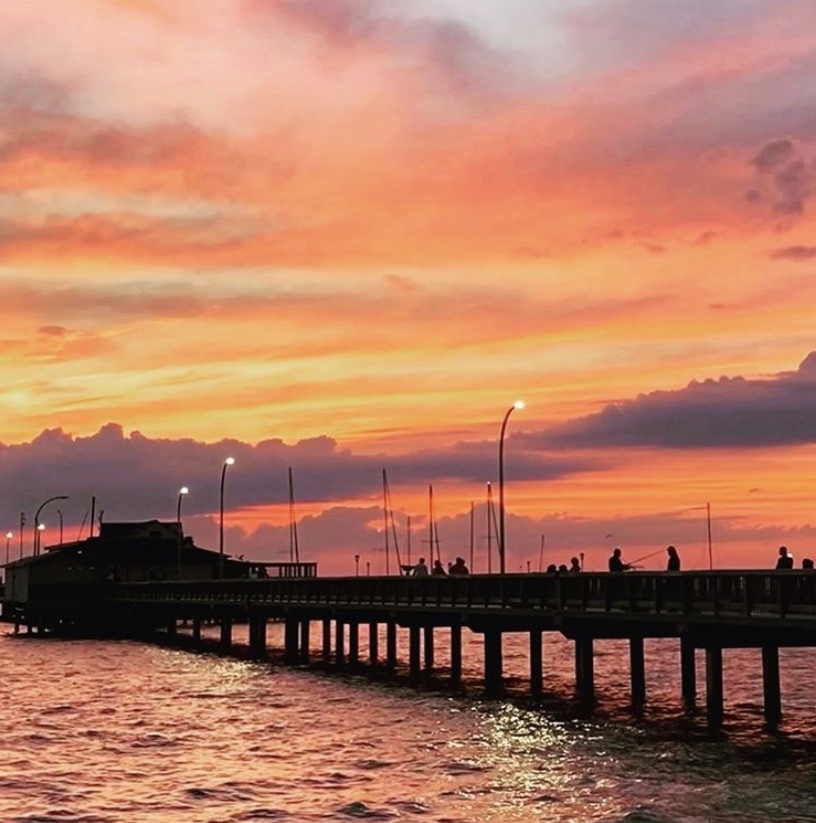 This location features a 1448 foot pier with a restaurant, an adjacent park, a fountain centered in an award-winning rose garden, and a playground. The Fairhope Pier is the perfect spot for a date night, a place to take the kids, or just a leisurely stroll.
2. Bayfront Park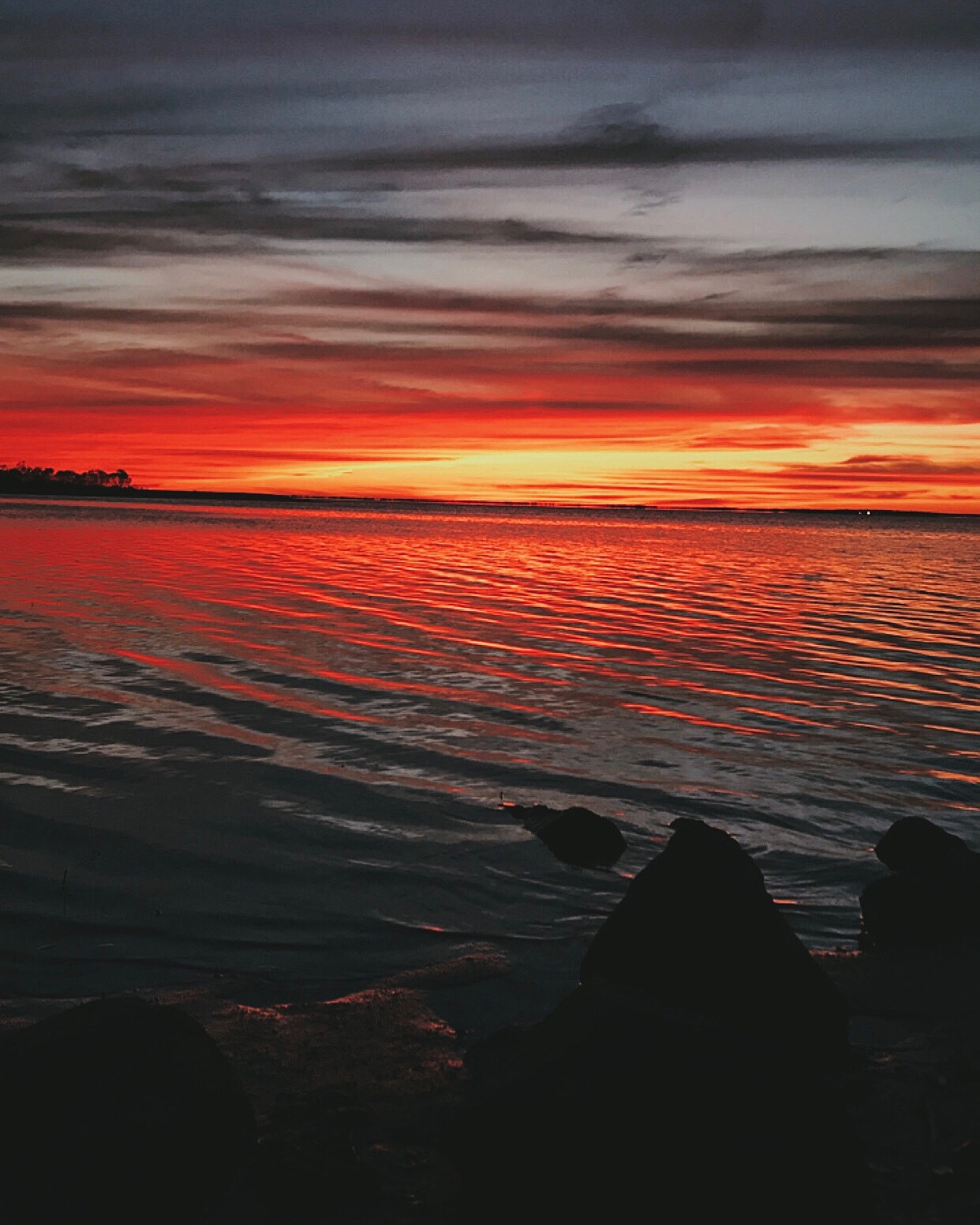 This location features a nature boardwalk, two piers, a beach, and access to several hiking trails. At Bayfront Park, it is almost guaranteed that you will come across one of Alabama's diverse species. Whether it be a bird, alligator, insect, or fish, this is the place for a walk in nature and some beautiful scenery!
3. Mayday Park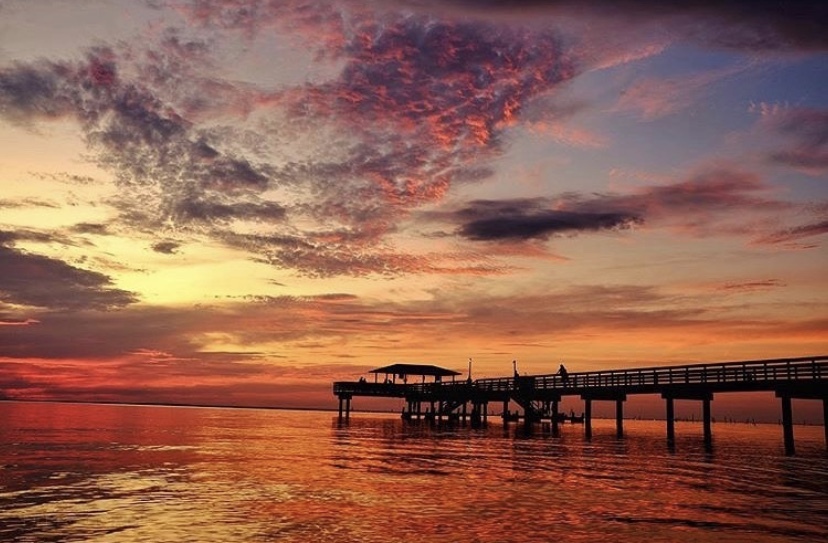 This location features a bayfront green space with a playground, fishing pier, a beach, and water access for canoes & kayaks. Mayday is a smaller park, but offers a great view of the bay and sunset!
4. Dauphin Island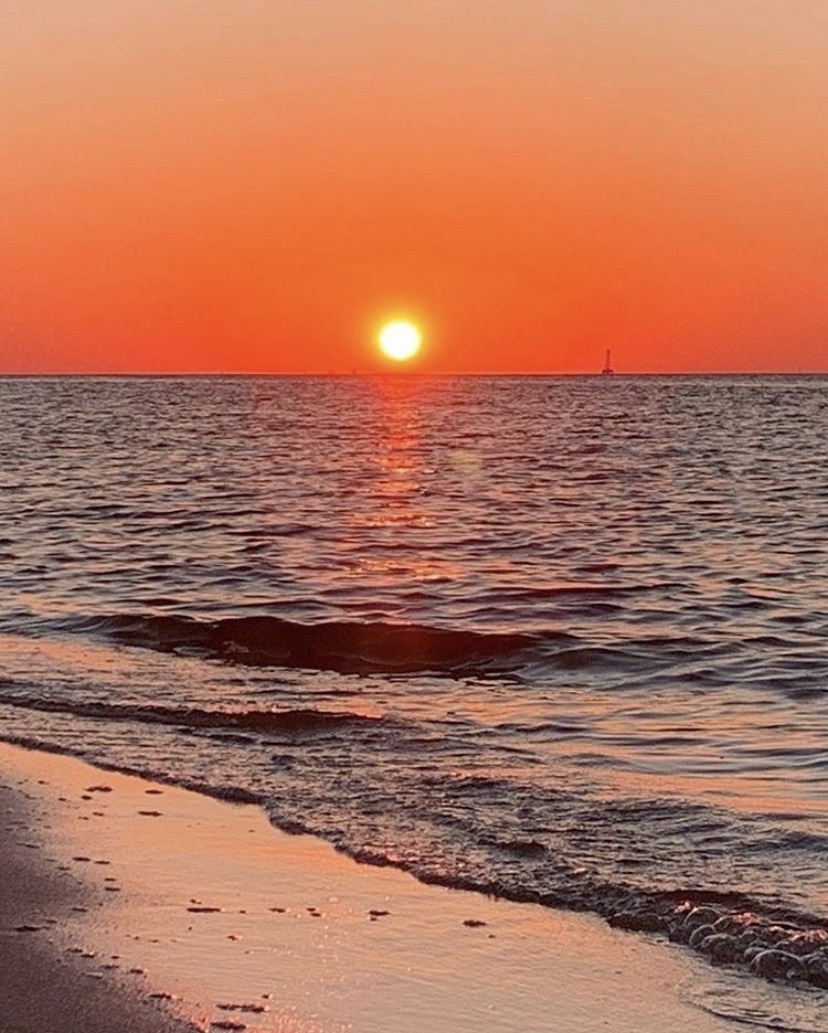 Dauphin Island offers many spots to catch a beautiful sunset, but our favorites are on the public beaches. The West end is full of white sandy beaches, whereas the East end is a rocky adventure.
5. The Causeway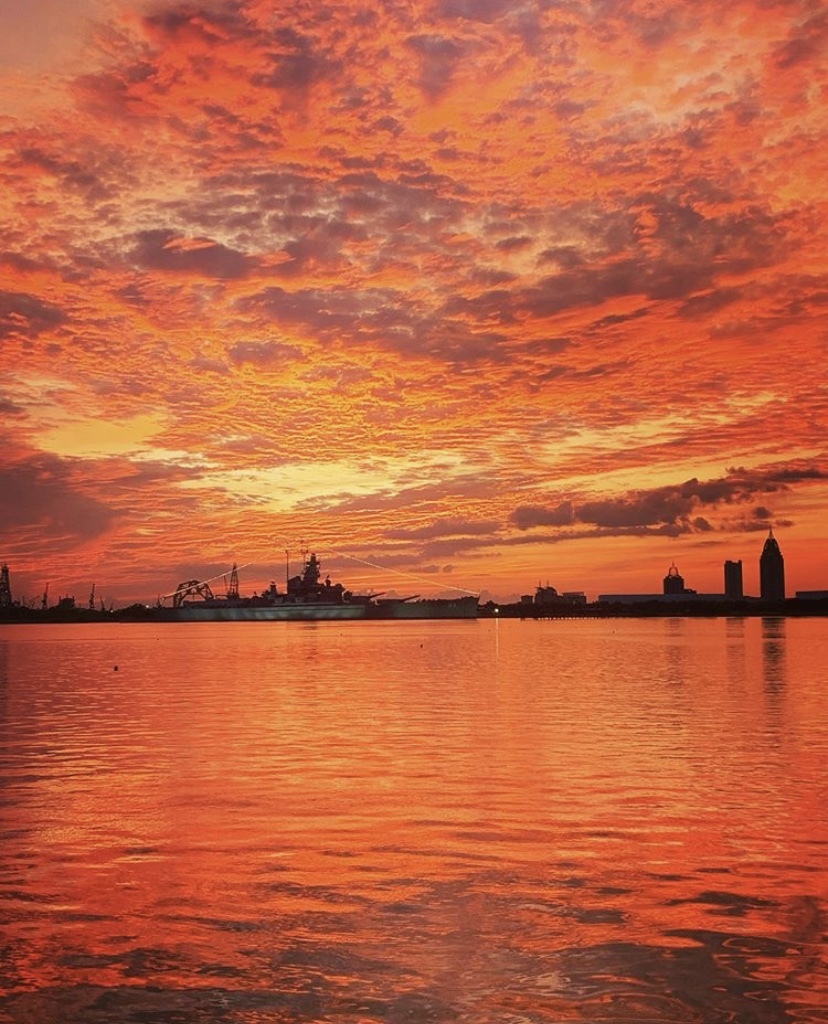 This stretch of highway is home to multiple restaurants where you can enjoy a sunset dinner on the water. Whether you pick Bluegill, Oyster House, Felixs, R&R, Cafe Del Rio, or Ralph and Kacoos, you are guaranteed bay views!
6. Five Rivers Delta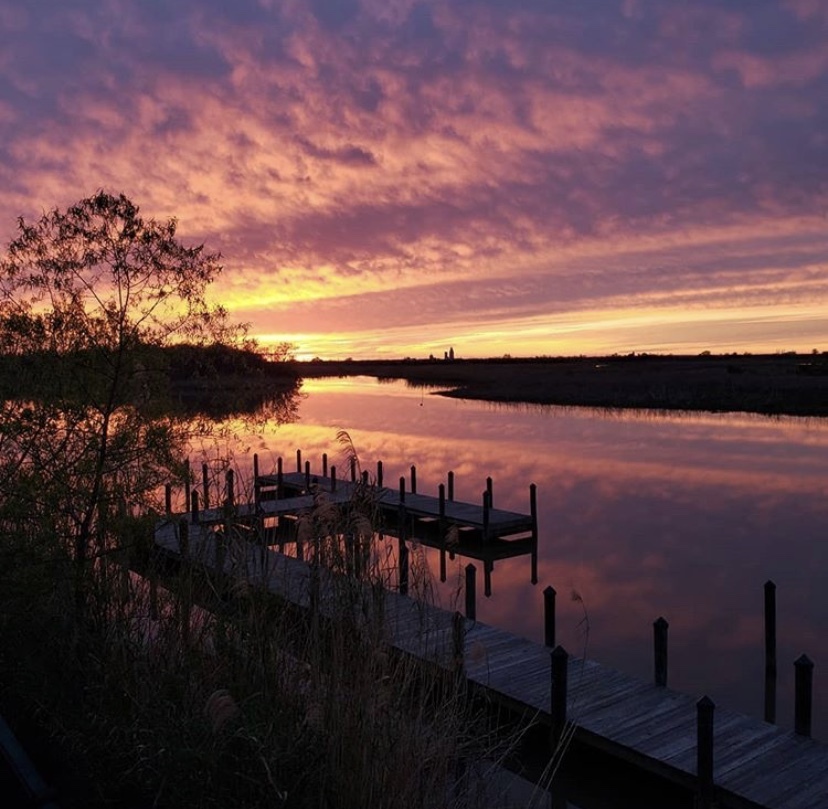 Where the Mobile, Spanish, Tensaw, Apalachee and Blakeley rivers flow into Mobile Bay stands an incredible facility for outdoor recreation. It's the ultimate place to begin your adventure with over 250,000 acres of scenic waterways, woods, and wetlands. Five Rivers features an incredible facility with an exhibit hall, walking trails, picnic areas, and sweeping views of Mobile Bay's five rivers.
7. Blakeley State Park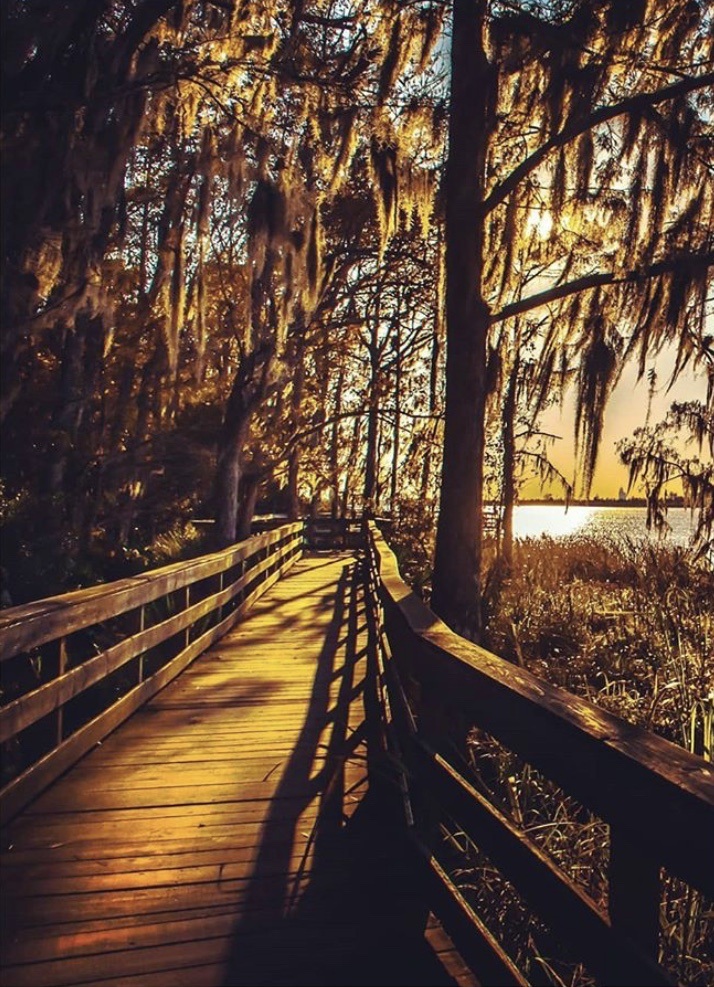 Blakeley State Park encompasses more than 2,100 acres, is situated in one of the most ecologically diverse sections of Alabama, and is dedicated to preserving its natural setting as a unique wildlife preserve. Within the park's grounds are the site of the last major battle of the Civil War, boardwalks, trails, and several lookouts that make for great sunset watching!
8. Dauphin's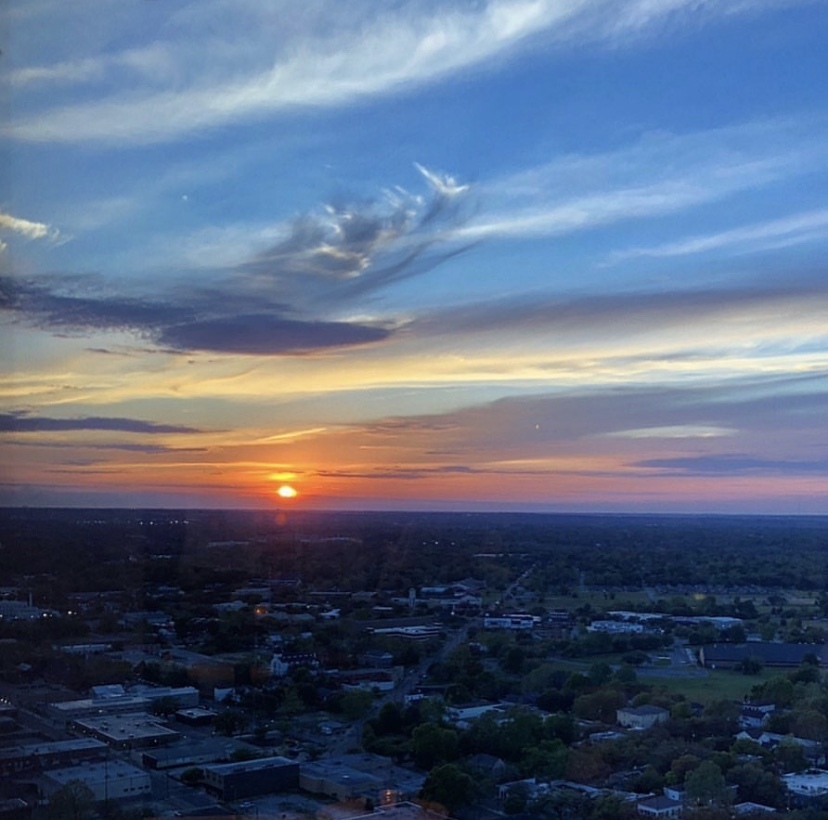 Dauphin's is an upscale restaurant that resides atop the historic, newly remodeled Trustmark Bank building on the 34th floor. With the price of dinner or dessert, you can enjoy the stunning views from the top for panoramic views that you cannot get anywhere else!
9. Sunset Cruise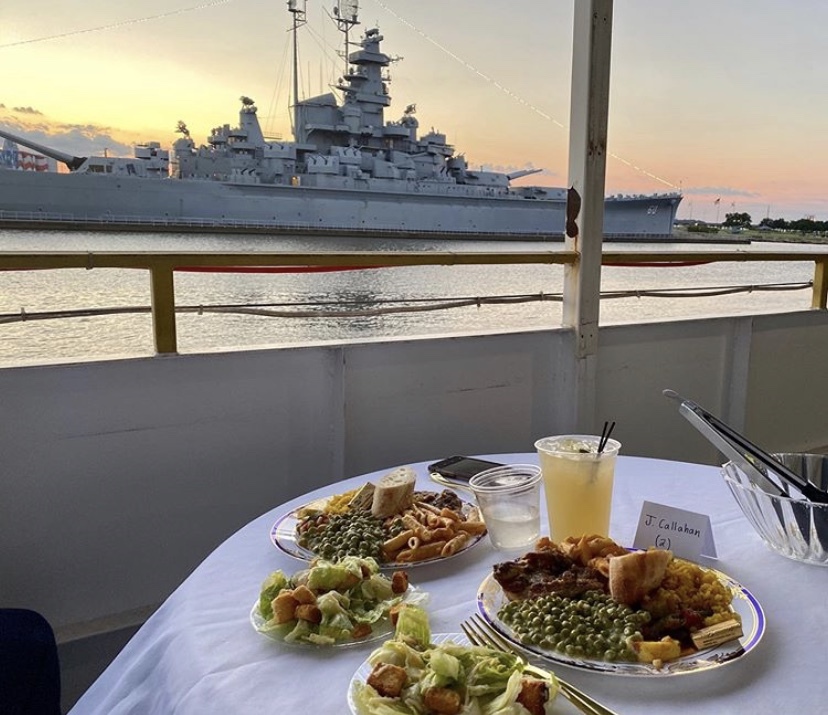 On the Perdido Queen, you can enjoy a special dinner at your private table, served by Dauphin's. The sunset, the live entertainment, and the view of Mobile's skyline is a sight to see from this special point of view.
10. Fairhope Marina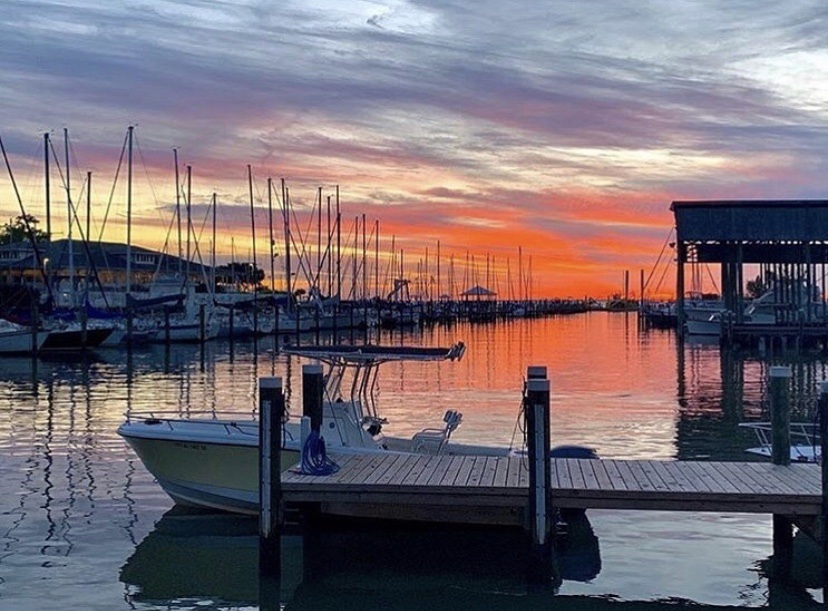 Whether you view the sunset from the Fairhope Yacht Club, Sunset Pointe, or Fly Creek Marina, all of these settings reside in the same location and have beautiful scenery that make for a wonderful sunset view.
We hope this guide was resourceful and helps you choose the perfect location to watch our beautiful sunsets. Make sure you share your sunset, landscape, and city photos with us @AllThingsMobileAL and #AllThingsMobileAL on social media!