The hustle of the city is always exhilarating, but it is important to escape the crowd every once in a while. With more than 4,000 documented species, Alabama ranks #5 in the states for its diverse species. Here is a list of a few ways to see this beauty firsthand, right around our community!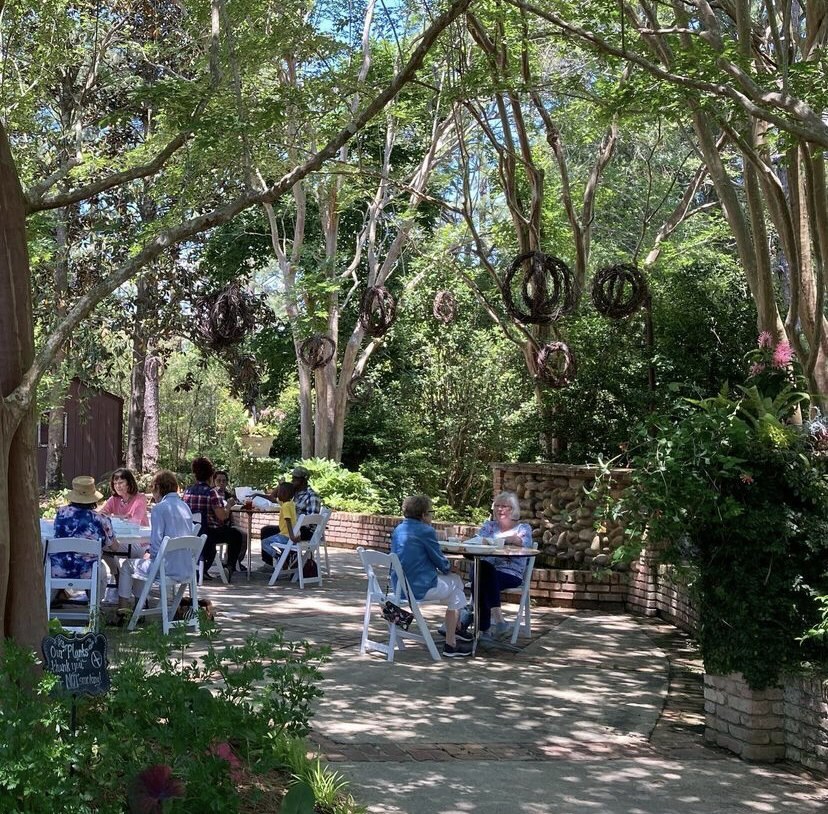 1. Mobile Botanical Gardens
5151 Museum Dr, Mobile, AL 36608-1919

The Mobile Botanical Gardens are situated on 100 acres and are a blend of cultivated areas and natural habitats. Prior to European settlement in the 1700's, the land on which Mobile Botanical Gardens stands today was part of a vast longleaf pine forest. Now, the public comes to the grounds to see the flowering plants, sweeping trails, and the vast wildlife that inhabits these beautiful gardens.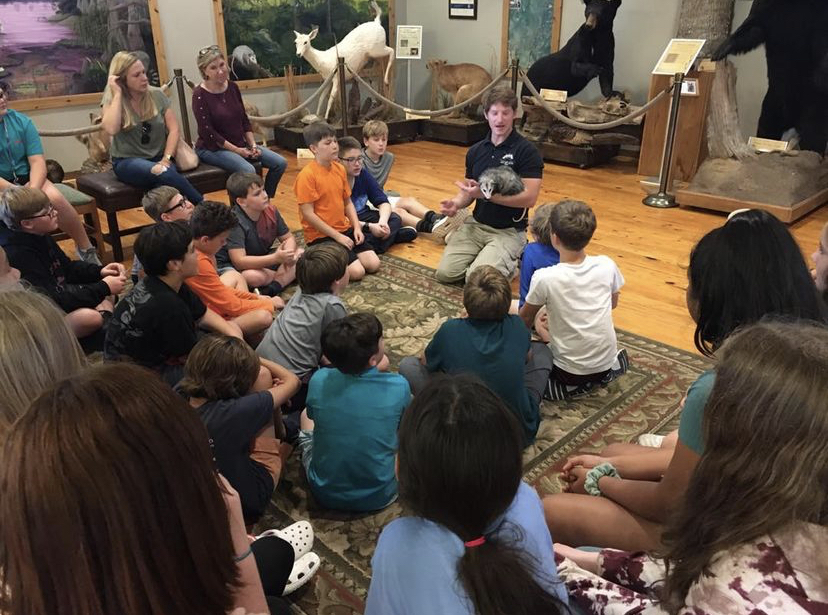 2. Five Rivers Delta
30945 Five Rivers Boulevard, Spanish Fort, AL 36527
Five Rivers is where the Mobile, Spanish, Tensaw, Apalachee and Blakeley rivers flow into Mobile Bay. This attraction is known for their educational exhibits, walking trails, animal displays, and countless outdoor recreation activities.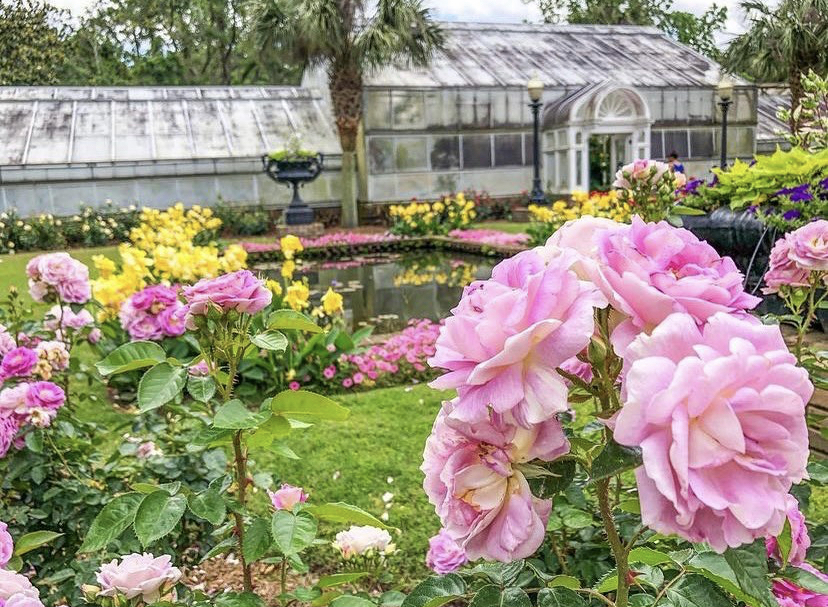 3. Bellingrath Gardens
12401 Bellingrath Gardens Rd, Theodore, AL 36582
Bellingrath Gardens boasts 65 acres of flowering plants, towering tree canopies, and dense forests. Not only this, but there are ponds, fountains, grand estates, and other visual aesthetics that make this setting one of a kind. No matter the season, there is always something blooming at Bellingrath Gardens!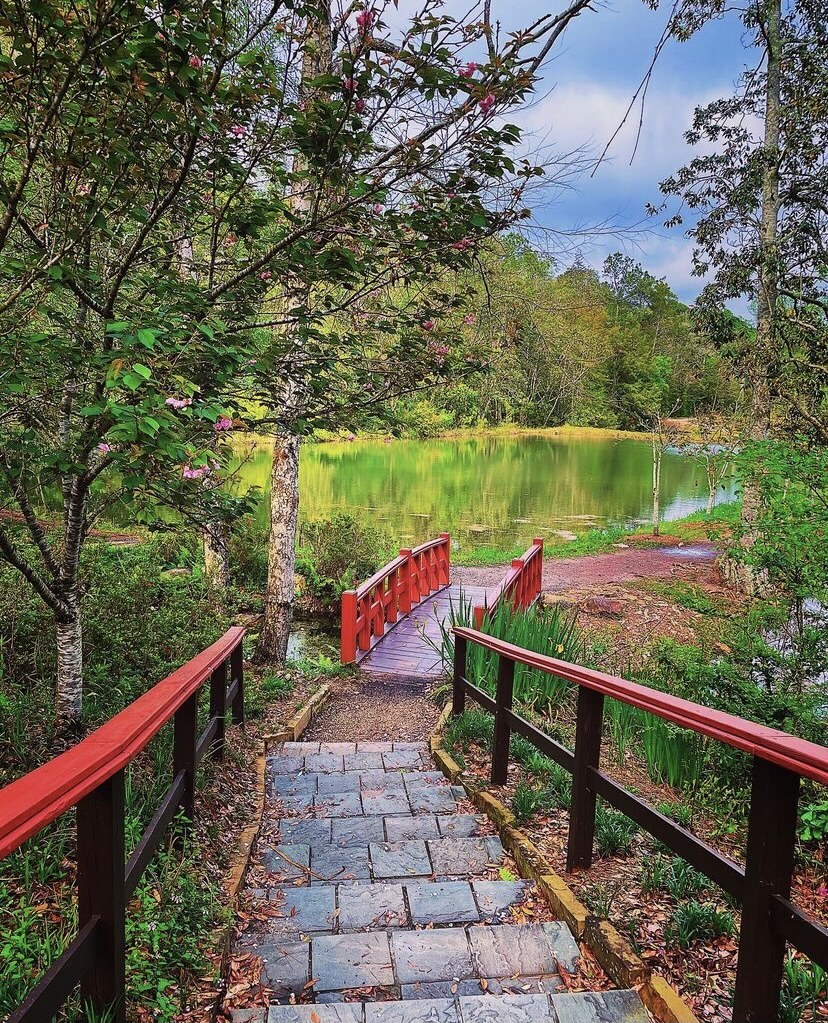 4. Charles Wood Japanese Garden
700 Forest Hill Dr, Mobile, AL 36608
In 1992, Charles Wood established this beautiful plot of land as a fish hatchery. Now, the land features exotic plant life, boardwalks, bridges, and ponds that are stocked with Japanese Koi Fish. It is tranquil, secluded, and enchanting, a must see for anyone who appreciates the scenery of Alabama and abroad!

We get it...escaping the office could be difficult. Luckily, there are opportunities for enjoying the sights and sounds of nature, even in the heart of the city!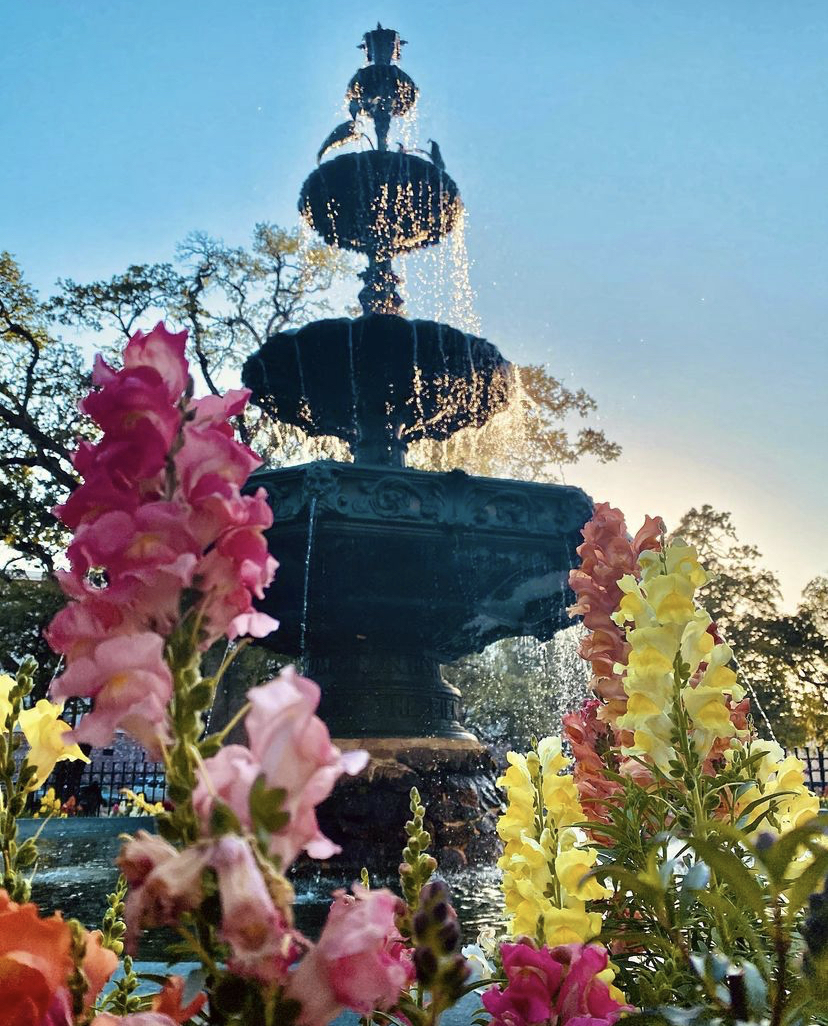 Bienville Square
150 Dauphin St, Mobile, AL 36607
Bienville Square is a historic park in the center of Downtown Mobile. The park is small, but the fountain and population of squirrels is big. Yes, you heard that right. Bienville Square is home to hundreds of Alabama's infamous Gray Squirrel. If you are careful enough, they will allow you to feed them by hand. Oh, there are also benches and chairs in the park that allow you to sit and enjoy the sounds of the trickling fountain and the city that surrounds you.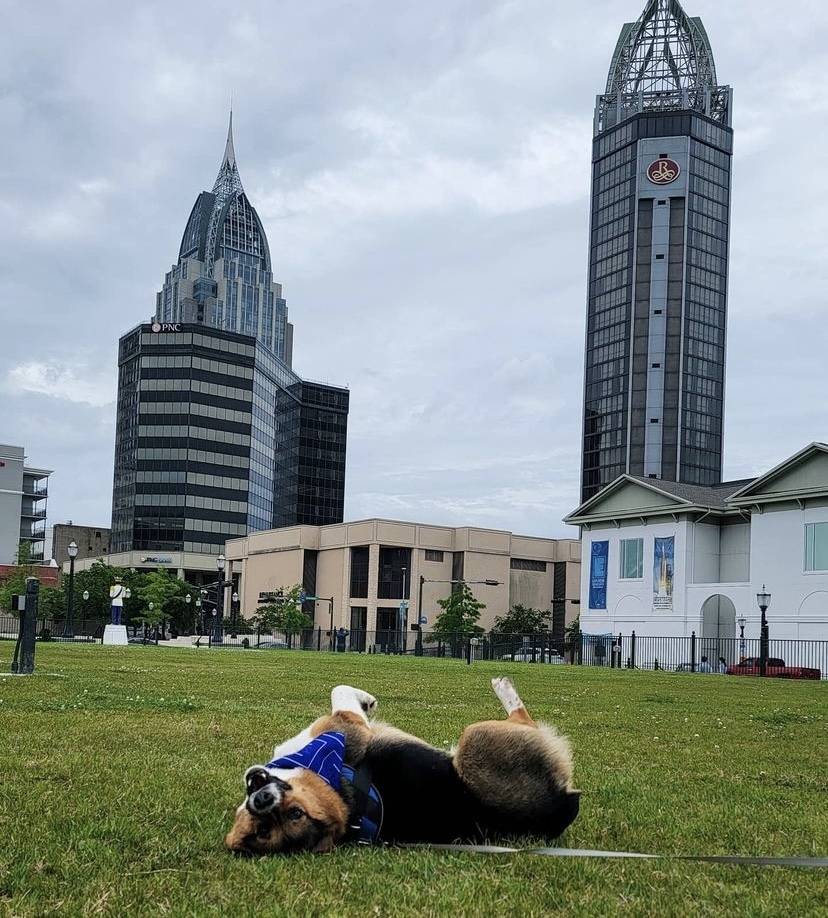 Mardi Gras Park
104-148 S Royal St, Mobile, AL 36602
Mardi Gras Park gives honor to Mobile as the first city to host a Mardi Gras celebration in the United States. Here, you can expect sweeping views of Downtown Mobile's skyline, plenty of grass for an afternoon picnic, and several iconic statues of popular Carnival characters, such as Joe Cain!