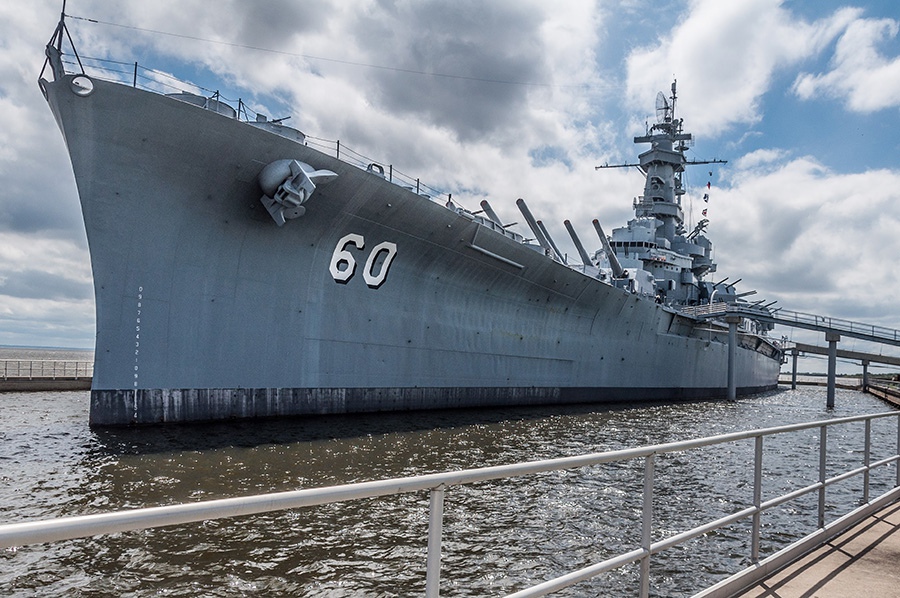 You've seen BB-8, now check out BB-60!

If you love history, you need to check out one of Alabama's biggest monuments and memorials: the USS Alabama Battleship Memorial Park.
The Battleship was commissioned in 1939 and served as part of the United States Navy's Pacific Fleet during World War II. The ship saw action in both the Atlantic and Pacific theaters, where it participated in numerous battles including Okinawa, Leyte Gulf, Palau Islands and Mindoro Strait. In 1945 when WWII ended on September 2nd, she sailed into Tokyo Bay with other Allied ships to participate in Operation Magic Carpet which signaled the end of her historic service, which spanned nearly 5 years when she was decommissioned in 1947.
When you visit Mobile's Battleship Memorial Park. You don't have to look very far before you'll find heroes at this military-themed park! From the USS ALABAMA, one of America's most celebrated battleships, to the USS Drum, and many more vehicles you can explore what it means for a person or organization in history to be called a "hero." If that sounds good then make your way over because as soon as you arrive on site, there is plenty waiting for exploration both below deck on both submarines and other aircraft like A-12 Blackbird from WWII ready with their guns loaded just itching for some target practice.

Make sure not miss out when visiting Alabama's only naval war memorial by exploring 25+ different kinds of vehicles!
Not only will you have the ability to explore the South Dakota-class battleship, the park has numerous memorials to honor veterans of all branches and generations. The Fallen Hero 9/11 memorial, pays tribute to all Alabamians who gave their lives since 9/11. Along with all the memorials, there are numerous installations of military equipment spread throughout the park, both outside and inside the pavilion.
Speaking of the pavilion, save some time to enjoy the flight simulator located in the back of the pavilion near the WWI exhibit. Behind the pavilion is the USS Drum, the oldest American submarine on public display!
Don't worry about walking up an appetite, the park has a gift shop equipped with "The Galley" serving up food and refreshments daily.
To get more information and purchase your tickets ahead of arrival, head over to their website!