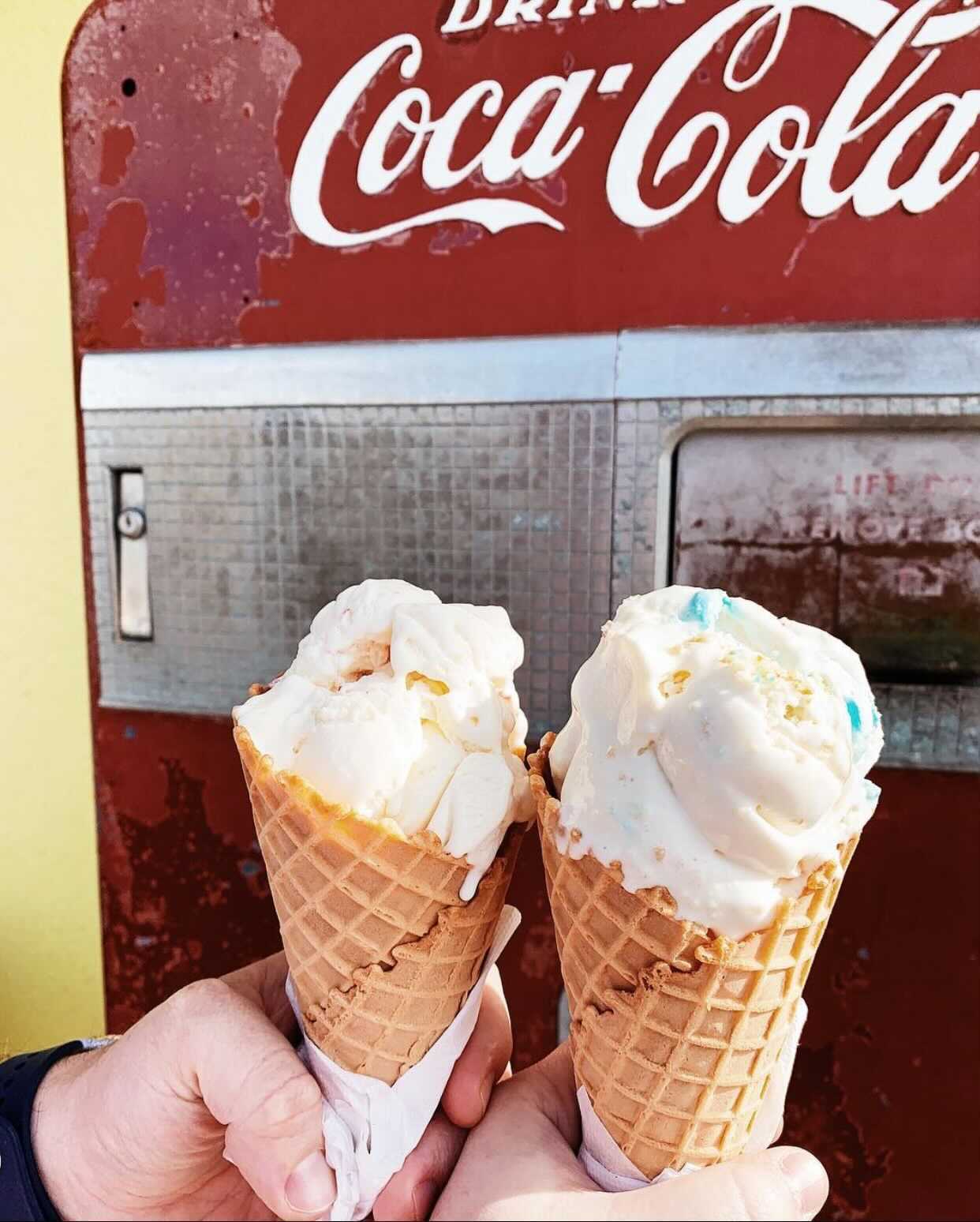 Whether you are looking for a safe and fun family outing to settle that sweet tooth, or in the mood to indulge a little, Mobile has the perfect selection for you to choose from.
Mo'Bay Beignet Co. | 451 Dauphin St. Mobile, AL 36602
Can't make the impromptu trip to New Orleans to cure your craving for those fried cajun creations? Visit Mo'Bay Beignet Co. for the perfect fluffy and fried beignet. Don't forget to grab yourself a bag of their beignet mix and apron for an at-home day of fun!
4 AM Cookie Dough & Confectionery | 7080 Airport Blvd. Ste E Mobile, AL 36608
We all remember those days with the family in the kitchen making those homemade cookies. Remember craving a taste of the cookie dough? 4AM has the solution to the non-edible cookie dough! With their quality and house made dough and other sweet treats we can all live our childhood dreams tummy ache free.
Bake My Day | 156 McGregor Ave N Mobile, AL 36608
Food & Wine has named bake my Day one of the best mail-order cookies in the south! A great way to celebrate is to order the delicious homemade cookies from our local fan favorite. What a great way to stay safe and still have amazing treats!
The Pastry Shop | 2560 Dauphin St. #4821, Mobile, AL 36606
The Pastry Shop on Dauphin St. has all of your sweet treats made to order. With their extensive menu, you will always have a new treat to try! Their beautiful cakes are perfect for any occasion.
Three Georges | 226 Dauphin St. Mobile, AL 36602
You can't talk about sweets in Mobile without mentioning this Mobile icon. Three Georges has been serving our city for over a century and it just keeps getting sweeter. From candy and fudge to ice cream and milkshakes this shop will bring the kid in you to life!
Cammie's Old Dutch Ice Cream | 2511 Old Shell Rd Mobile, AL 36607
52 years and counting of dipping locally made ice cream, there's nothing like it. Whether it's a hot Summer day or a cool Winter evening, Cammie's Old Dutch is serving up delicious ice cream that will always leave you wanting more. Local's favorites include Red Velvet Cake, Strawberry Cheesecake, Biscoff, and King Cake.

Written by : Alice Helms
Photo: Grace Phillips Willis