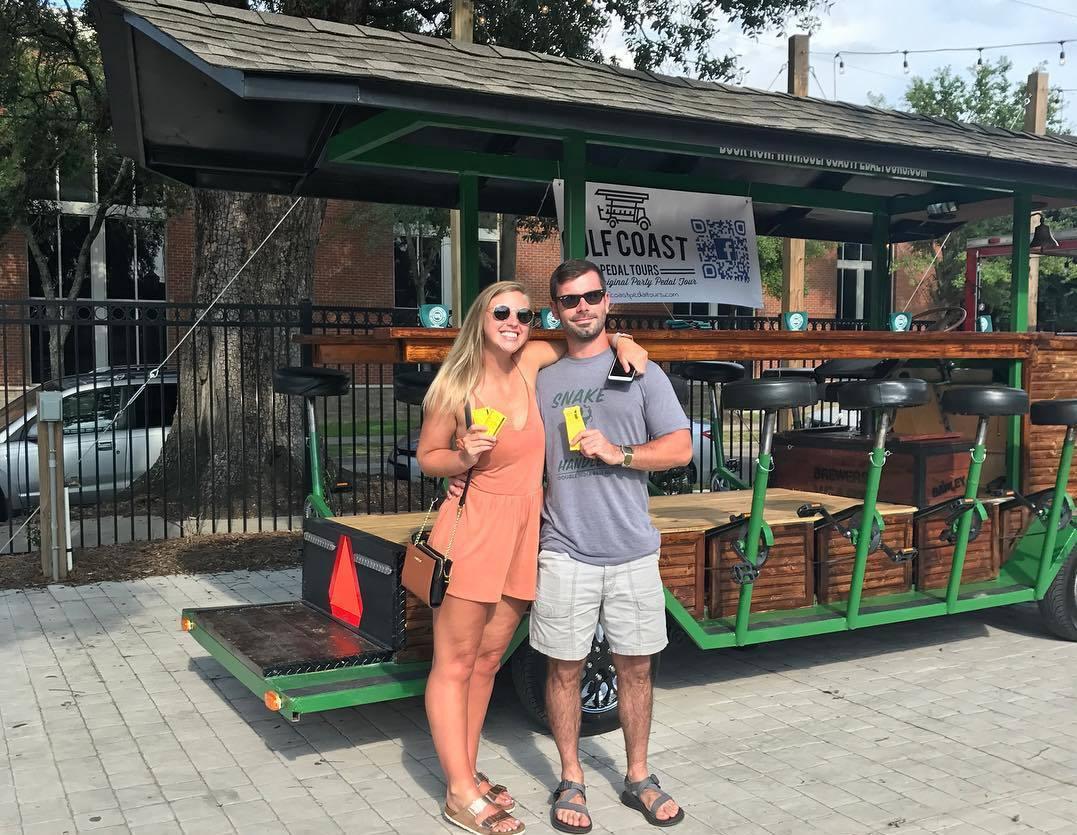 If you've been downtown in any bigger city recently, you've more than likely seen the fun happening aboard pedal tours! Along with many other "firsts" flooding our city currently, Gulf Coast Pedal Tours has officially been approved by the city council to be the first tour on wheels in downtown Mobile.
What is Gulf Coast Pedal Tours? Featuring a full electric assist, their bike gives you the option to pedal, ride, sing, connect with friends, or all of the above. They will be offering a 2 hour tour that will take you to popular stops in and around the "LODA District" (Lower Dauphin). Check out some of the official stops details:
Serda's Brewing, located on Government St, offers local, craft beers brewed on site. This will be their "home base" where they will have plenty of parking and where they will begin and end tours. Serda's Brewing is also offering a free brewery tour to all riders!
OK Bicycle Shop is offering a FREE appetizer (with the purchase of an entree) as well as seasonal drink specials for all tour customers.
Brickyard will be offering our riders $3 well drinks, $1 off craft beer and FREE entry while on the tour.
Want an even more entertaining way of watching football this season? They have installed a projector ON THE BIKE! You will be able to watch the game, pedal downtown, and visit your favorite bars. They will also be offering private tours where you can book the entire bike and invite the whole office! You can already make reservations my messaging them on Facebook with your specific date.
Go follow them on Facebook and Instagram for their latest tour details and openings! P.S. two of Mobile's favorites (Mayor Sandy Stimpson and his wife, Jean) have already been spotted testing out the bike.